This is an exclusive model created by Peter Fagan for our ColourBoxCats.co.uk web site during April 2004.

We appreciate Peter's kindness in producing this model and hope it will be the first and not the last one produced for us.

The model is priced at £14.95 plus £3.00 postage and packing.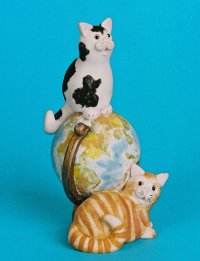 This model is available to registered members of the ColourBoxCats web site only.

If you would like this model, and are not a member, please register through the
[Buying and Selling] link on our front page.